Product Detail
Product Tags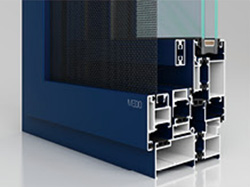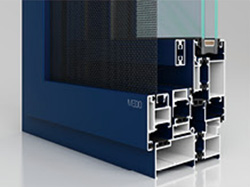 MDPC100A110 Outswing window
(aligned frame sash+opendable protective fence)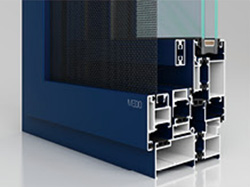 MDPC100A110 Outswing window
(aligned frame sash+opendable protective fence)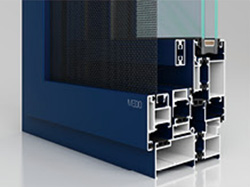 MDPC100A120 Outswing window
(aligned frame sash+opendable protective fence)
 

MDPC100A




Outswing window

Outswing window aligned frame sash+opendable protective fence

MDPC100A110

MDPC100A110

MDPC100A120

Size

Glass panel

89mm

89mm

89mm

89mm

Flynet

50mm

50mm

50mm

50mm

Profile thickness

Wall thickness

1.6mm

1.6mm

1.6mm

1.6mm

Frame thickness

100mm

110mm

110mm

120mm

Size range

Width

500mm-800mm

500mm-800mm

500mm-800mm

500mm-800mm

Heigh

700mm-1800mm

700mm-1800mm

700mm-1800mm

700mm-1800mm

Glass

38mm/47mm

38mm/47mm

38mm/47mm

38mm/47mm

Max load

80kg

Application

All exterior windows and doors
 

MDPC100A




Outswing window

Outswing window aligned frame sash+opendable protective fence

MDPC100A110

MDPC100A110

MDPC100A120

Air tightness

Level 7

Water tightness

Level 4 ( 350pa )

Wind resistance

Level 8~9 ( 4500~5000Pa )

Thermal insulation

Level 5 ( 2.5~2.8w/m²k )

Sound insulation

Level 4 ( 35~37dB )
Patented design, mortise and tenon tech, stepped hidden drainage



Excellent thermal insulation with thermal break profile, large multi-cavity thermal break strip, and thick insulated glass. Original structure design, built-in drainage channel, enhanced water tightness. Water tightness and wind resistance are improved by the mortise and tenon connected mullion. Multistep three-layer sealing and hidden drainage structure for better water tightness.
Openable security fence, 45°joint integrated glass bead


45°joint integrated glass bead
The strip-free conversion frame largely improves the production efficiency. Openable security fence not only ensures safety but also makes escape easier if any emergency. Aligned sash and frame with 45° corner joint provides neat and beautiful outlook.
Creative corner protector, Glue injection technology, Innovative corner column

Creative corner protector

Glue injection technology

Premium composite EPDM gaskets are applied to improve the air tightness and water tightness. Creative corner protector for inswing window provides not only beautiful design but also extra safety to avoid sharp corner. Full series apply corner glue injection process to achieve high joint strength. Innovative corner column design makes corner joint safe and beautiful.


Dual-color profile, which means inner profile and outer profile in differentcolors, can well match the interior design and the exterior building outlook. Pry-resistant lock point and keeper provide extra safety and enhance the wind load resistance performance for better air tightness and water tightness. Baseless handle provides comfortable living experience with minimalist appearance, smooth design lines, and quiet operation. Users can rest assured with window safety even in extremely bad climate with fail safe device. Reinforced hinge with strengthened joint makes windows more stable, durable and safer.
---
Previous:
MDPC110A
Next:
Wholesale Dealers of China Day Bed Couch Living Room Longue Sofa Bed Functional Minimalist Design Sofa
---
Send your message to us:
Write your message here and send it to us
Products categories